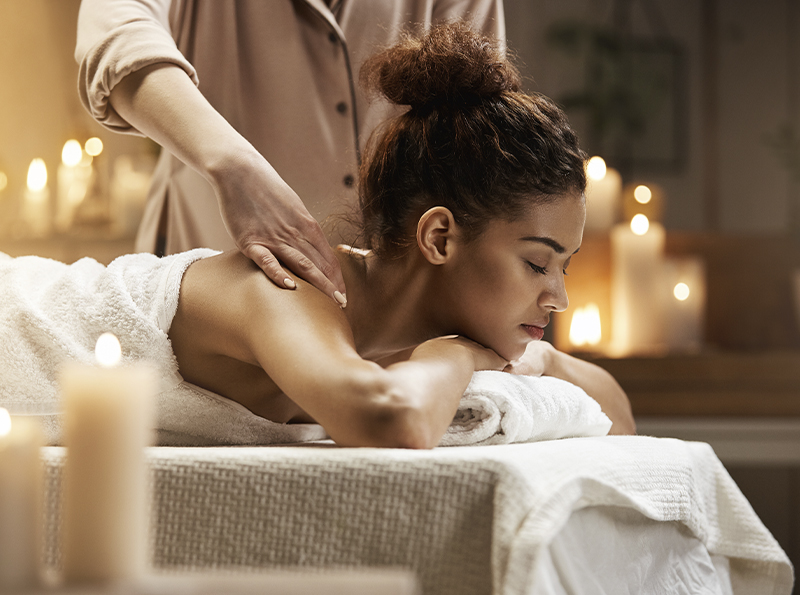 Massages in Puerto Vallarta
Swedish Massage
50-80min
Enjoy a relaxing experience which helps stimulate blood flow, lowers the levels of stress and helps sleep by relaxing both brain and muscles.
Deep Tissue Massage
50-80min
Enjoy the techniques we use by applying the right amount of pressure just enough to relax the muscles. Our goal is to reach the tissues improving movility of body parts where you may have muscle pain caused by injuries, lowering strees and anxiety, thus, improving the state of mind.
Aromatheraphy Massage
50-80min
Enjoy this amazing massage technique wich uses natural scented oils that stimulate a part of the brain cells called limbic system and helps to get a good mood and puts you in touch with your emotions. This way we help to release endorphins and reach a state of well being and happiness.
Tired Feet Massage
25min
Our feet are one of the most important parts of our body because they carry our body weight every day. Give them a helping hand with this technique that provides several benefits such as relaxing our muscles almost instantly, reduces anxiety and stress levels, it gets rid of pain in yourfeet, this also improves blood flow and blood pressure.
Terapheutic Massage
50-80min
Enjoy this wonderful technique wich us a combination of different styles of massages (Swedish, Deep Tissue, Lomi Lomi, Shiatsu and Reflexology) wich helps to get rid of muscle aches and stress, is also improves blood flow and the lymphatic system.
Reflexology Feet/Hands
25-50min
This is a magnificent technique that focuses in specific pressure points on your hands and feet. These spots are connected to the nervous system which are also connected to important organs, thus healing our body. It also relieves anxiety and stress.
Back and Neck Massage
25min
Enjoy an express but effective massage which channels our energy flow, it also gets rid of tension from neck and back, caused by bad posture.